isla is a non-profit organisation founded by event professionals and industry leaders focusing on a sustainable future for events.
Meet the team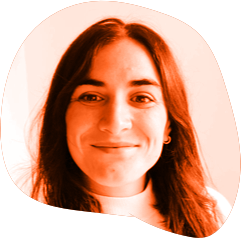 Anna Abdelnoor
Co-founder
Anna is the driving force behind isla and articulates the sustainability vision with support from members, the board and specialist consultants. Having worked on large scale events for global clients, Anna knows just how capable the industry is in delivering huge projects under pressure and believes the same collaborative attitude is integral to addressing the climate crisis within the events sector.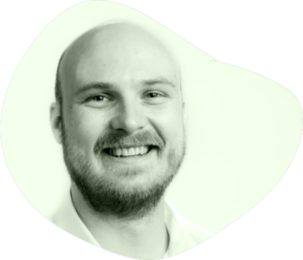 With over 15 years working in the events industry, Ben has a wealth of operational and production experience, enabling him to drive the operations and financial strategy of isla. Ben centres the purpose of the organisation throughout his work, pulling back to the core aims of isla to help shape our approach and direction.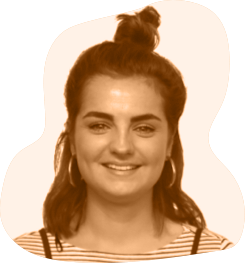 Ellie Ashton-Melia
Community Lead
With a background in marketing and events, Ellie has delivered event programmes for global brands and devised communication and sustainability strategies for fast-growth start-ups. Her passion for climate activism led her to isla, where she now communicates the action organisations ambition to create a more sustainable, resilient events industry and supports the fast-growing network in becoming the driving force of that change.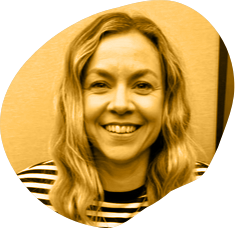 Toni brings with her over 11 years of events industry experience. As a natural relationship builder, Toni's relevant background from associations to agencies, paired with her sharp mind and strategic thinking, make her the perfect person to support and develop the growth trajectory of isla. Her ambition is to leverage isla's energy and momentum, to build a network that provides knowledge and power to collectively bring back live events sustainably.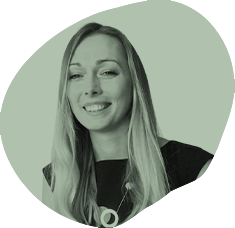 Poppy Stephenson
Learning Lead
Having run operations and event control at some of the UK largest music festivals, including Glastonbury and Boomtown, as well as international brand events, Poppy brings over 15 years of experience to isla. As a founder of Bristol Festivals Poppy helped deliver a range of sustainability initiatives as part of Bristol 2015 Green Capital, and more recently has been teaching the next generation as a university lecturer and module leader, specialising in adult education and training.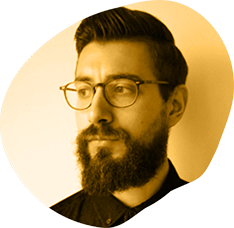 Alex Camacho
Learning and Projects Delivery Partner
Alex spent 10 years working in live events, PR and content strategy within the music industry, before completing an MSc in Sustainability Science, Policy and Society. After further training from A Greener Festival and the Institute for Sustainable Events, Alex has provided sustainability consultancy for local municipalities and the UK nightlife industry. Believing the key to developing transformative capacity lies in the power of the network, he now brings his knowledge and experience to isla and our members.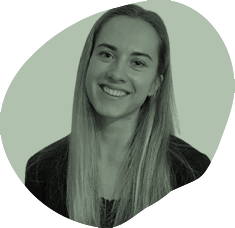 Ieva Tarutytė
Member Coordinator
Ieva is a First-Class BA (Hons) Event Management graduate at the University of West London. Throughout her university journey, she gained a thorough understanding of climate issues and the impact that events could leave on the environment. Her strong passion for sustainability led to completing the final-year university project on the Glastonbury Festival attendees' pro-environmental behaviours. Ieva's ambition at isla is to fully support its members and contribute to making a positive change on the planet.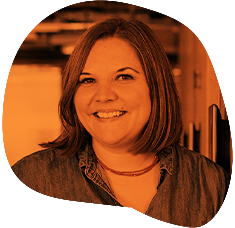 Laura Fell
Print Working Group Lead
Head of Graphics Production at global events agency, George P Johnson, Laura has vast experience in print and graphics production. She has delivered corporate and B2B events for global brands worldwide building an established supplier network. Laura's knowledge and strong relationships with large format printers means she is ideally suited to spearhead the Print Working Group and drive the printing industry for events and beyond to Net Zero through collaboration and shared learning.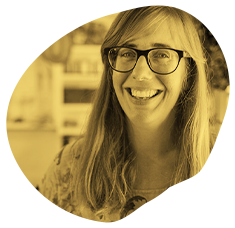 Vicky Murray
Learning Partner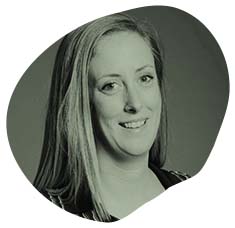 Femke Millership
Membership Manager
Having worked on both the venue and agency side of the event industry, building relationships throughout the industry supply chain, Femke has seen the event industry's eagerness to make positive changes towards a more sustainable future firsthand. Joining the membership Team, Femke will be combining her passion for events and sustainability with her reliable and perceptive nature to grow the Isla community
Advisory Board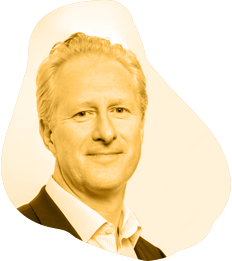 Russ Lidstone
Group CEO, The Creative Engagement Group, Chair of the Advisory Board
Russ is CEO of the international communications group which includes experiential agencies WRG and Just Communicate. As a member of the Marketing Group of Great Britain; mentor for The Marketing Academy; RSA Fellow; EMBA advisor with Oxford Said Business School and Chair of Trustees for the Creative Mentor Network - Russ recognises the role that businesses and specifically the events industry must play in addressing some of our bigger societal issues, such as climate change.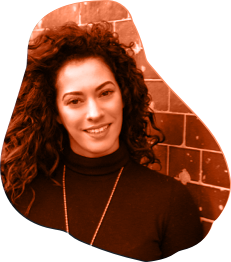 Carina Filek
Global Chief Operations Officer, Elevate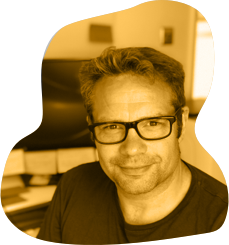 Charlie Hepburn
Director of Client Strategy, Identity
Charlie works for Identity the UK's largest event agency. His role as client strategy director is to challenge, support and advise clients on how to deliver a moment, a vision, a message through meaningful events and experiences that don't have a cost to the planet. Charlie joined the isla board to share his knowledge gained from working on global projects that have helped to shape sustainable and responsible delivery practices including COP26, the G7 and NYC Climate week.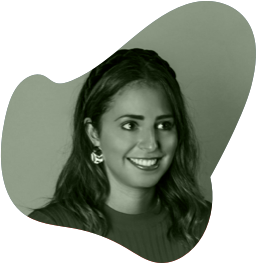 Saskya Linney
Account Director and Head of Sustainability, emc3
Saskya is Account Director and Head of Sustainability at emc3, working to directly implement strategic sustainability plans, emission tracking, waste reduction strategies and supplier audits into their shows. This consultancy is something she has grown so that the positive impacts of these initiatives can be expanded throughout the industry. Saskya joined the isla board to use her experience to shape the way the industry plan events, in the most sustainable and intrinsic to event delivery. 
Our Story
We're an independent industry body here to support the events sector transition to a more sustainable future.
In December 2019, an idea turned into reality when 12 event agencies gathered to discuss the steps needed to create a more sustainable industry.

The vision to collaboratively address the challenges of the climate crisis and centre sustainability as a 'must have' prompted the creation of an industry-wide and independent, non-profit organisation dedicated to supporting the transition to sustainable events. Enter isla.

Due to launch in April 2020, the Coronavirus outbreak created sufficient havoc and forced us to take a pause; looking after our teams and businesses was the foremost priority.

As we slowly return to a different sort of normal and the industry begins its recovery, the virus presents an enormous challenge to the sector for both logistics and sustainability.
Safety and security are clear priorities but the need to create a more sustainable future remains as pressing as ever.

Brands and the public are demanding a green recovery from the crisis and a shift away from the previous build and burn culture of the events industry is essential.

Recognising the need to build back better and keep sustainability on the agenda, the founding member group gathered again in June to continue the work, and elected an advisory board to provide strategy, scrutiny and support in achieving the aims of the organisation.

isla launched in September 2020 with 12 founding agency members.
TRACE, available now!